Let's face it. One of the hardest steps in becoming a freelancer is actually putting yourself at the starting line. To be blunt, the world of freelancing isn't as stable as your daytime job. However, getting to do the things you love and the things you've always wanted to do––earning money in the process––isn't that what we've always aspired to do?
Establishing your freelance business will be a task of its own––but it's not entirely impossible. In fact, it's easier than you think it is. Even if you have absolutely no experience of freelancing, as long as you have the patience and persistence to become one, endless possibilities are waiting.
For now, let's walk through this article together and get you going. Holding a hand isn't much of a bad thing anyway. Just make sure to rub some alcohol after so no one gets sick. Anyway, here are a couple of steps to start a freelancing business with zero experience!
1. Identify your skillset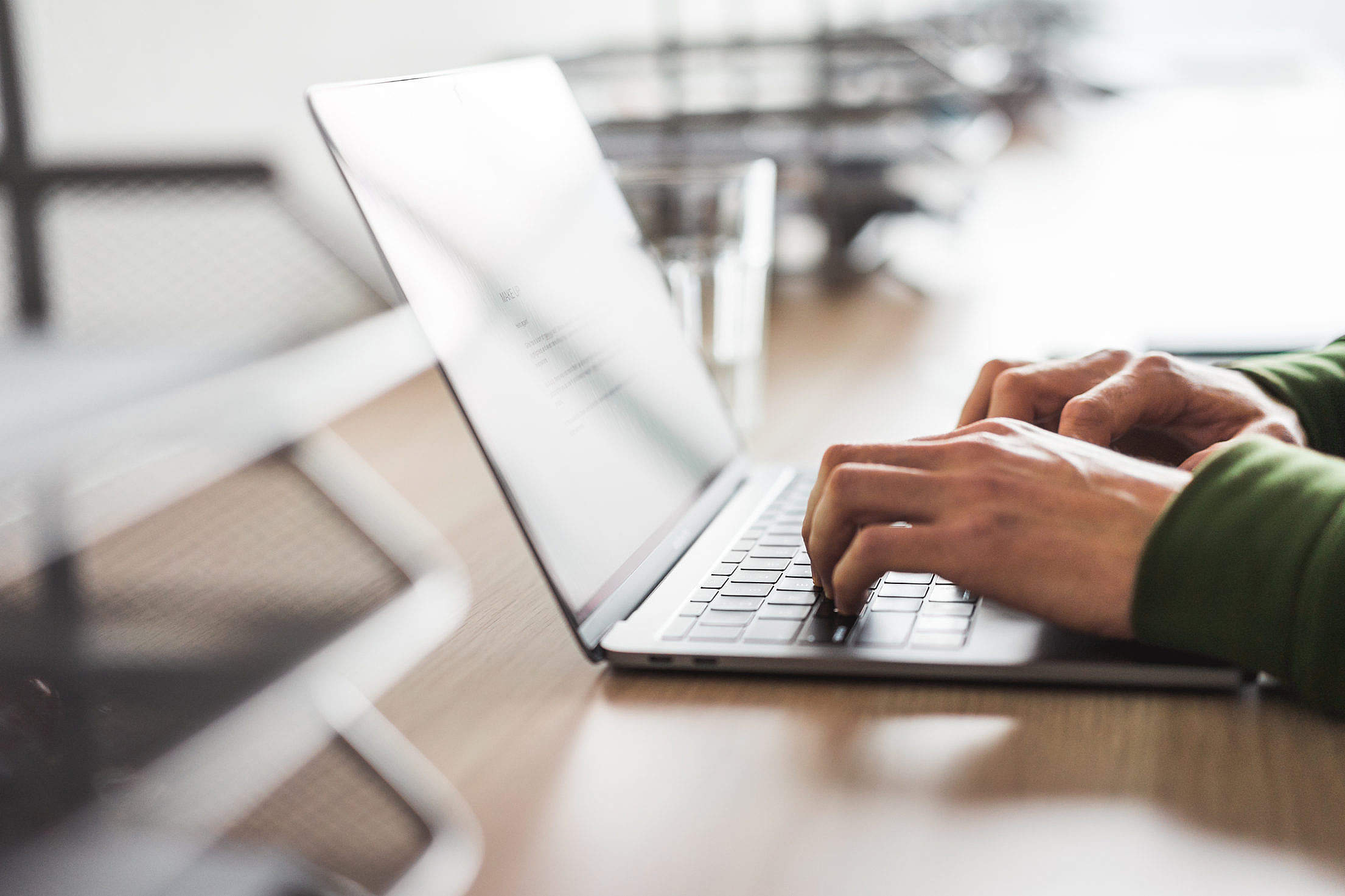 Whatever it is you're doing, finding where you're good at and where you're not is usually the best place to start. When I first started out freelancing, I always asked myself the question: "How am I going to contribute to the world?"
It sounds deep, but the answer is rather simple––and the answers are always for you to find out.
To help you find your answer, you can list down things like your skills, interests, and if there is anything else you want to learn more about. This, essentially, is what freelancing is all about––knowing your skills and honing even more.
If you love writing and anime, what's stopping you from writing about being an otaku? If you love watching Netflix shows, you can write reviews and critique your favorite series. If you're so into Facebook algorithms, there are a handful of clients looking for social media managers out there.
It's a bottomless pit of opportunities and identifying your skillset will prove to be one of the most important steps in seizing them.
2. Know your niche
Niche. Niche. Niche. The more times you say it, the less it becomes a word. If you don't know what a niche is, then welcome to the City of "Those Who Don't Know What 'Niche' Means but was Still Introduced Otherwise." Population: Almost everyone, actually.
Basically, a 'niche' is a problem you want to solve or a part of the social market you plan on helping.
My public relations professor always reminded me that if everyone is my niche, then that means what I'm offering isn't appealing to anyone in particular. It's always important to clearly set the boundaries of your target market because everyone, and absolutely everyone, is in a different stage of life––affecting their process of being attracted to certain products.
Not everyone wants to buy your service as a freelancer, that's a given. What you can do now is to trim down your target market until it becomes a group you'd be happy to serve––a group you can familiarize. Ask yourself, who are you planning on helping?
Always remember that if you don't have a clear niche and decide to start on your freelancing journey, it'd be difficult to land clients. If you plan on becoming a freelance writer (welcome to the family!), then it's pretty similar to knowing your audience.
3. Create a website
In freelancing, there's only one investment we'd like you to pursue––and that's a website. As far as reputation goes, Facebook profiles and Instagram likes can only go so far (unless you're a social media star, of course).
What you really need is a custom domain. When I started blogging 4 years ago, the only reason I created a domain was to push myself to write even more articles. My mentality was that if I had a website, it would be more fulfilling to create engaging posts. It was simple, straightforward, and apt for the ever-growing digital age.
Not only does it create a sort of digital identity, but it's also a platform where you can flaunt your best works, engage with your visitors, attract even more customers, and most importantly, offer your services to potential clients.
Nowadays, there are plenty of domain registrars, but the best deals would be from GoDaddy, HostGator, and Squarespace. Feel free to browse from a handful more registrars, though, but these are what I thought would be the best for long-term websites and business.
4. Revamp your social media accounts
Now, once you have your website set up, we can now dwell on how to optimize and revamp your social media accounts. As I've said, your Facebook, Instagram, heck even your Twitter profiles can only get you so far. However, these profiles are what you need to take it to the next level professionally––aside from your Upwork and LinkedIn accounts, of course.
First and foremost, your website shouldn't be the only online presence you have. It's important to also have personalized profiles that can also attract future clients.
There are a couple of ways to achieve this on different platforms. In this article, we can focus on the main-stays like Instagram, LinkedIn, and a little bit of Upwork.
Instagram
For Instagram, optimizing your profile is pretty simple. Instead of putting your zodiac sign and moon in your bio, you can put whatever you've curated from Steps 1 and 3: your skillset and website. Fortunately, Instagram has an intended space for your website. Here are some examples: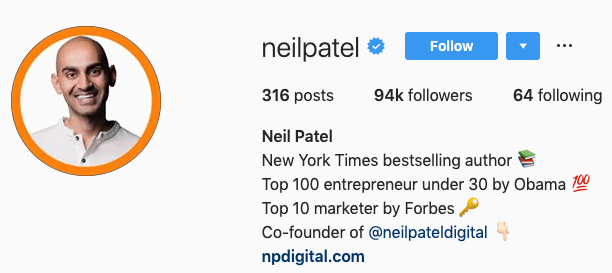 LinkedIn
LinkedIn is pretty straightforward when it comes to optimizing your profile. In this platform, you can get all sorts of jobs from full-time, part-time, and freelance jobs. Whatever it is you're hoping for, making use of all the descriptions on your profile will be of help to put the word out there.
In LinkedIn, what employers normally look at first is your headline. Just like Instagram, whatever you've curated from Steps 1, 2, and 3, will be the best description you can put in your headline. Testimonials, however, are optional since we're starting off from scratch anyway. But if you happen to actually have some great words from your past employers, feel free to put it on the about section.
LinkedIn uses a system where you can put some of your past work and school experiences in your profile. The secret here is to create a sentence that encapsulates your work for the company, per se. Always make sure to keep it short and sweet.
Upwork
Out of the bunch, Upwork is the least of the platforms that need your creativity. However, they do have specialized profiles for your convenience. Take, for example, myself. On my Upwork account, I'm an Article and Blog Writer that specializes in Creative Writing. Under that profile, I have all the jobs that manifested that line of work. Apart from that, it's your descriptions that will catch the eye of the clients.
In essence, once you start your freelancing career, your very presence on social media matters. If clients find out that what you've been posting on Instagram are but memes and anime soundtracks––it's either you're very very qualified for a job or you've been crossed out from the "potential client" list.
5. Know your worth
No, we're not in self-esteem class. In a quite literal sense, you have to know how much you're going to ask from your clients. This is what frustrates a lot of new freelancers because for as long and as hard you think about your price range, the more money looks arbitrary.
For now, let's just take it as a win when you feel happy about the price you're giving out to your clients.
To help you in this great endeavor, there are benchmark rates you can follow for beginner-level freelancers. This is especially relevant on Upwork, from personal experience. Personally, it was a trial-and-error phase. I started doing multiple freelance jobs and when I felt like I surpassed a certain amount of $/hour, I was guilt-free from having my own per-hour and fixed rate.
Now, don't be shy with your rate. If you're confident that your work amounts to that much, then let it be. Remember, what they pay you is the amount of time you've worked hard honing your skills and perfecting the system.
6. Switch mindsets
This doesn't have to be the last step of the process. Honestly, this could be put in any part of this list. Your mindset is the factor that you have to hone better than the rest. It's okay if you lack skills in writing, managing social media, or accounting. For as long as you're always willing to take the next step, you've already closed the gap of start-up freelancer and a professional freelancer.
I didn't put this at the start nor in the middle because switching your mindset happens at every step of the way. Once you start freelancing from zero, it isn't as smoothsailing as you'd think it'd be. From here on out, make sure that you're the boss of yourself. Accept responsibility, be accountable for mistakes, grow, do whatever it takes to erase whatever bad thoughts you have lurking around your head.
You know what they say, the journey is more important than the destination. More than the success and the money (but feel free to accept it either way), freelancing with no experience will be beautifully frustrating––and that's what makes it worth it to finally put yourself at the starting line.